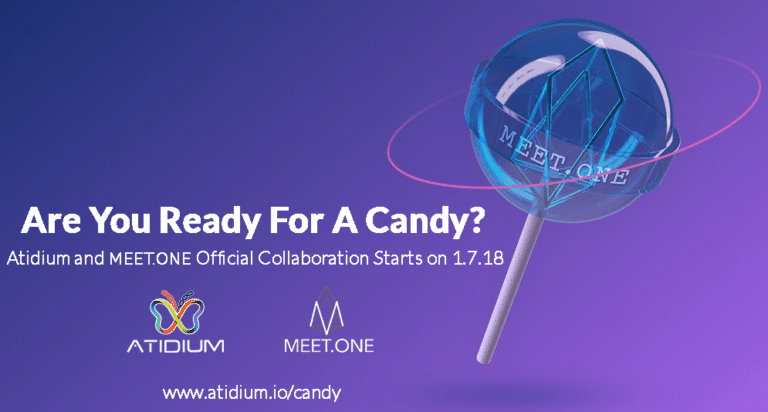 Atidium is here to serve the EOS community all around the world.
Dmitri Prokopenko, one of the 
MEET.ONE
 founders and a blockchain expert who has supported many projects such as Tenx, IOTA, LBC and Steem,
reached out to us with a suggestion to start a collaboration to donate ATD tokens (The Chinese call the airdrop token as Candy) for more than 100,000 Chinese users of MEET.ONE DApp.
Our quick answer was "Sure!"  So, we have set the collaboration date to 1.7.18
The donation will help Atidium get exposure to the Chinese EOS community, and will help MEET.ONE to apply its purpose:
Give the Chinese users valid information about foreign projects that they can't get because of the language barrier. 
Yours,
Idan More
Co-Founder of Atidium