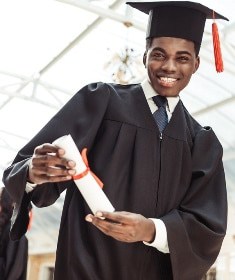 Use Case #5 – Supporting Your Student Son
John, 50 & Michael, 19 , New York​
John is supporting his dear son Michael while he is going to college, and gives him a monthly allowance budget. John only allows the allowance to be used to buy food at the college cafeteria, rent at the dorms, and some spare cash.
John is using Atidium to manage his own day to day budget. Michael asked for extra allowance for food twice a month, and with a notification tip from the AI Budget Management Advisor, John decided to add Michael to his Atidium Network and give Michael allowance with specific colors.
This way John will be able to pre-condition the tokens to where they can be used before he sends them to Michael.
Thanks to Atidium John can know his dear son Michael is eating and sleeping well.