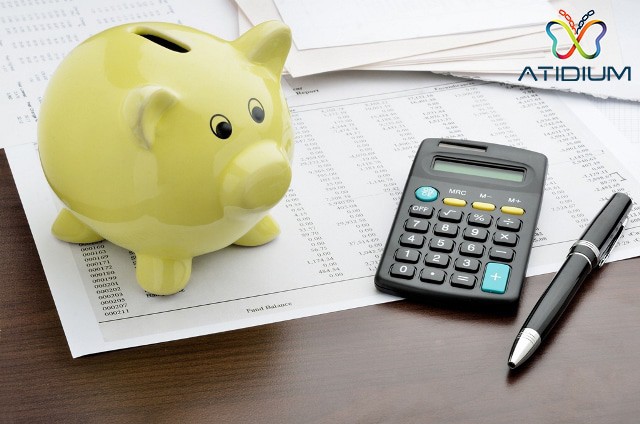 When you learn how to budget yourself, it can help reduce any outstanding debt that you may have, and it also means that you are taking a big step towards solidifying your financial future. Typically, making a budget will help you make sound financial decisions. You may even be able to save some some extra money for the future or go on your dream vacation.
Track Income And Expenses
To begin your budget, you will need to analyze how you have been spending money. It will probably help you analyze your income and expense streams by using some type of personal finance software. There are both free and paid versions available such as the following:
Mint
Quicken
Microsoft Money
Atidium Using this type of software isn't mandatory. However, there can be advantages as some applications will automatically sync with your bank or credit card account and download your financial data. If you choose not to use this method, you can also set up a great budget by utilizing a spreadsheet application like Microsoft Excel or Google Sheets.
Creating Your Spreadsheet
It will be easier to track your expenses and income when you categorize them. This way you can clearly identify each area. Begin by following these steps if you are using a spreadsheet:
Start at cell B1 and label each cell in the first row with the 12 calendar months.
In column A, skip down three cells and label the cell "Income."
List your fixed sources of income in column A — Child-Support, Wages, Pension, Life insurance payment.
Skip down a cell in column A and label the next cell "Expenses."
List your major fixed expenses — Utilities, Mortgage, Rent, Food, "necessary" Clothing and Household Items.
List your discretionary expenses — Entertainment, Savings, Recreation, Vacation, etc.
Your subcategories under Income and Expenses can be as detailed as you'd like. For example, if you eat out many times during the week, you may want to split up your "Food" subcategory into two more subcategories like "Dining Out" and "Groceries." By doing this, you will be able to see how much you're spending on restaurants or fast food and compare it to buying groceries and making your own meals. You'll be able to get a clearer picture of how you spend money by creating a more detailed budget.
Documenting Your Income And Spending
The next step in creating a budget for yourself is to document the cash flow that goes in and out of your accounts. You should start to get a clear picture of your spending habits by analyzing your spreadsheet after a couple of months. When you receive a fixed salary, it's going to be easier determining how much money you make each month as this amount doesn't fluctuate. However, if you receive other types of income such as work bonuses, this can change. It's best to not count on these sources of revenue. You only want to list income and money that you are guaranteed to receive. If you work in sales, independent contracting or freelancing, you will need to have a longer history of income to come up with an average amount that you make each month. Be sure to account for taxes and take that percentage out when listing your income if it isn't automatically deducted. When you've already been working for a while in a non-salaried job, take the last 12 months and create an average of those months. You sell it not for your average monthly wages. Be sure to account for any irregularities and compensate for them.
Start Making Your Monthly Budget
Hopefully, your income is larger than your expenses after totaling all of the subcategories together each month. At this point, you can make your preliminary budget. While it isn't as easy to change your fixed expenses, it can be done if you are ending each month with little to no money left over. If you have a mortgage to pay, you can't reduce that. However, there may be a way to reduce a rental expense by moving. It also helps to look at your food expenses. Eating out can really add up. Cooking your own meals can be one way to use less money for this category.
Setting Goals For Discretionary Expenses
The area where you can really reduce spending is in your discretionary expenses category. These are items that you really don't need. You can decide how important they are to you and set limits for each category. If you notice that you are spending more for recreation and have nothing in savings, you may want to take a break from a few activities and create a goal of saving 5 to 10 percent of your paycheck each month. You can make these goals for each discretionary expense category. If you're using a credit card each month to pay your bills and you have an outstanding balance, you may want to create a goal of paying a larger portion of your income towards this account. You can do that by eliminating other discretionary expenses that you really don't need.
Follow Your Budget
Once you have set your goals, it's important to follow the rules that you set for yourself. Of course, you may not be able to do this the first or second month that you try, but you should do your best to follow your budget and not overspend. You may need to adjust your budget in certain areas and reframe your goals when you are just starting out. It's highly likely that you will always be making a few changes to your budget when you want to allocate more money towards certain categories. If you start saving money each month and decide to plan for a vacation, you can create a category and timeframe to meet that goal.
Treating Yourself Is Important
Periodically, it's important to treat yourself and use your money for something that you like but isn't necessary for survival. You work hard for your money and should be able to enjoy its spending power once in a while. The main objective is to not spend your money on items you really don't need. If you know that you are a compulsive buyer, this may be more difficult. If you fall into this category, you can't beat yourself up if you overspend. Analyze how you feel about your purchases and wipe the slate clean. You can always adjust each category to spend as you see fit. Take baby steps if you need to. Typically, the easiest areas to cut costs are extras like eating out or grabbing a coffee, but by analyzing every one of your expenses, you'll definitely see where the extra money is being spent. It's up to you to determine where you want to save money and how it should be spent. Learning how to budget yourself each month will help make that endeavor much easier.
Written with honor by Atidium!
Join our Telegram channel
to get the last updates
Kindly go to setting page and check the option "Place them manually"