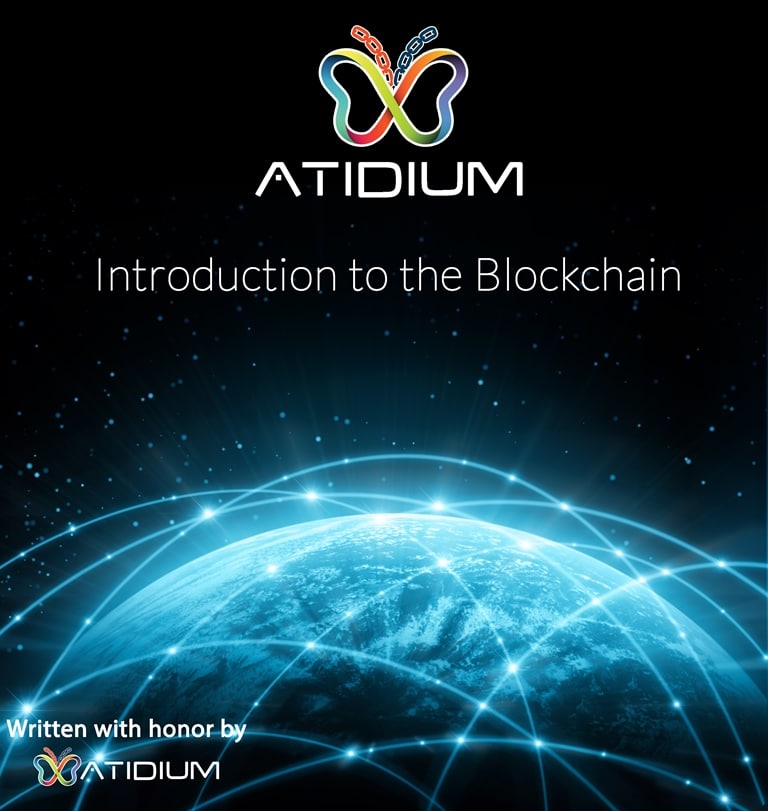 A blockchain is a public ledger or distributed database of all digital events or transactions that have been shared or executed among two or more participating parties. Each transaction in the distributed database is reviewed and verified by a majority of the participating parties in the system. Additionally, once information is written, it can never be erased. The blockchain has a verifiable record of every transaction that was ever entered. As an elaboration consider that it is easier to steal a cookie from an isolated cookie jar as compared to taking a cookie from a jar stored in a marketplace, where it is being observed by many people. Bitcoin is the most common example that is tied to blockchain technology. It is also very controversial because it empowers a multibillion-dollar worldwide market of anonymous transactions without any form of governmental control. In this light, Bitcoins have to deal with numerous regulatory issues that involve financial institutions and state governments. However, the blockchain technology itself is not controversial. It has successfully worked well over the years, and is effectively applied in both non-financial and financial world applications. In 2017, Marc Andreessen, a respected Silicon Valley Capitalist, listed blockchain among the most vital inventions after the internet. Andreessen quoted that the blockchain ought to be held in same light as the combustion or steam engine since it has the power to impact the world of finance in a big way. The current digital economy relies on trusted authorities. All online transactions are based on one entity to tell us the truth.
It might be an electronic mail service provider informing us that our mail has been delivered;
it can be a certification agency that informs us that a particular digital certificate is verifiable;
it might be a trusted social media site telling us that our photos have been shared successfully;
it might also be a bank informing its client that his money has been deposited successfully.
The fact is clear: we rely on third-party entities to remain private and secure over the internet. The fact also remains that these third-party agents can be compromised or hacked. The blockchain technology comes in handy to solve this grey area. It holds the power to change digital finance by enhancing distributed consensus where all transactions can be verified. Additionally, the technology achieves this fete without compromising the security and privacy of the parties and digital assets involved. The anonymity and distributed consensus are the most critical assets of blockchain technology.
Smart Contracts and Property
Advantages brought forth by use of blockchain technology outweigh the regulatory challenges. One important use of blockchain technology involves its implementation in smart contracts. Smart contracts are described as computer programs that can effect terms of a contract. Once a pre-determined contractual condition among participating agents is met then the smart contract makes payments in line with the agreement in a transparent manner. Smart property is another emerging use of blockchain technology. The concept regards controlling property ownership using smart contracts. The property might be either physical or non-physical like shares in a company or a house. Blockchain technology has been implemented in both financial and non-financial areas.
Financial
Banks and financial institutions no longer consider blockchain technology to be a threat to their working models. In fact, the largest banks in the world seek opportunities in this technology by funding multiple research programs on innovative blockchain applications. Some banks have declared that they consider blockchain to be the most secure and tested form of banking for some finance and banking related applications. The following are some of the financial applications involving blockchain technology.
Private Securities
It is expensive to take a company public. Many banks have to work together to attract investors and underwrite the deal. The security exchange lists company shares for the secondary market to work well with trade clearing and settling in a timely fashion. It is now possible for listed companies to issue shares via blockchain. These shares can then be traded in a secondary market on top of the blockchain.
Insurance
Assets that can be identified by more than one identifier can be registered using blockchain. This is often used to verify asset ownership and trace its transaction history. Any asset, either physical or digital, can be registered using blockchain. In this light, its transaction history and ownership can be verified by more people, including insurers.
Non-financial
Non-financial implementations are also countless. In the near future, it will be possible to put proof of existence on all health records, legal documents, and royalty payments in the securities market, music industry, notary, and marriage certificates using blockchain. The anonymity and privacy objective of such transactions is also achieved by storing the digital fingerprint of the digital property as opposed to storing the asset itself. The following are some of the non-financial applications involving blockchain technology.
Notary Public
Documents can be verified using blockchain; this eliminates the need to have a centralized authority. The document certification service offered by blockchain technology helps in proof of existence, proof of ownership, and proof of integrity of the documents. Given that the technology is counterfeit-proof, verified documents are legally valid. Using blockchain technology for notarization protects the privacy of both the document and those seeking certification. The blockchain technology, by using cryptographic hashes to store proof of publication, takes notary time stamping to another level. Additionally, it eradicates the need to have costly notarization fees and ineffective systems of transferring documents.
Music Industry
The music industry has changed in the past few years due to the growth of audio streaming facilities over the internet. Artist, songwriters, labels, publishers and streaming service companies have all felt the impact. The entire process through which music royalties are paid has always been debatable, but the rise in internet connectivity has made it even more sophisticated giving rise to the number of conflicts involving royalty payments. However, blockchain technology can play a big role in solving this problem by maintaining an accurate and comprehensive distributed database of music ownership in a public ledger. Additionally, the royalty division for each musical work can be determined using smart contracts. Smart contracts can be used to determine relationships between the shareholders and automate their transactions.
Anti-Counterfeit Solutions
Counterfeiting has emerged as one of the biggest challenges in modern commerce. Current solutions rely on trusting a third party that might bring up some friction between consumers and merchants. The blockchain technology offers a good alternative to current anti-counterfeit strategies. Consider a scenario where merchants, brands, and marketplaces are all instituted in a blockchain network that stores important information concerning the authenticity of the products. With the use of blockchain technology, shareholders in the supply chain industry will not have to rely on trusted entities to authenticate products. There are numerous opportunities in this technology, and revolution is just beginning.
Written with honor by Atidium!
Join our Telegram channel
to get the last updates
Kindly go to setting page and check the option "Place them manually"