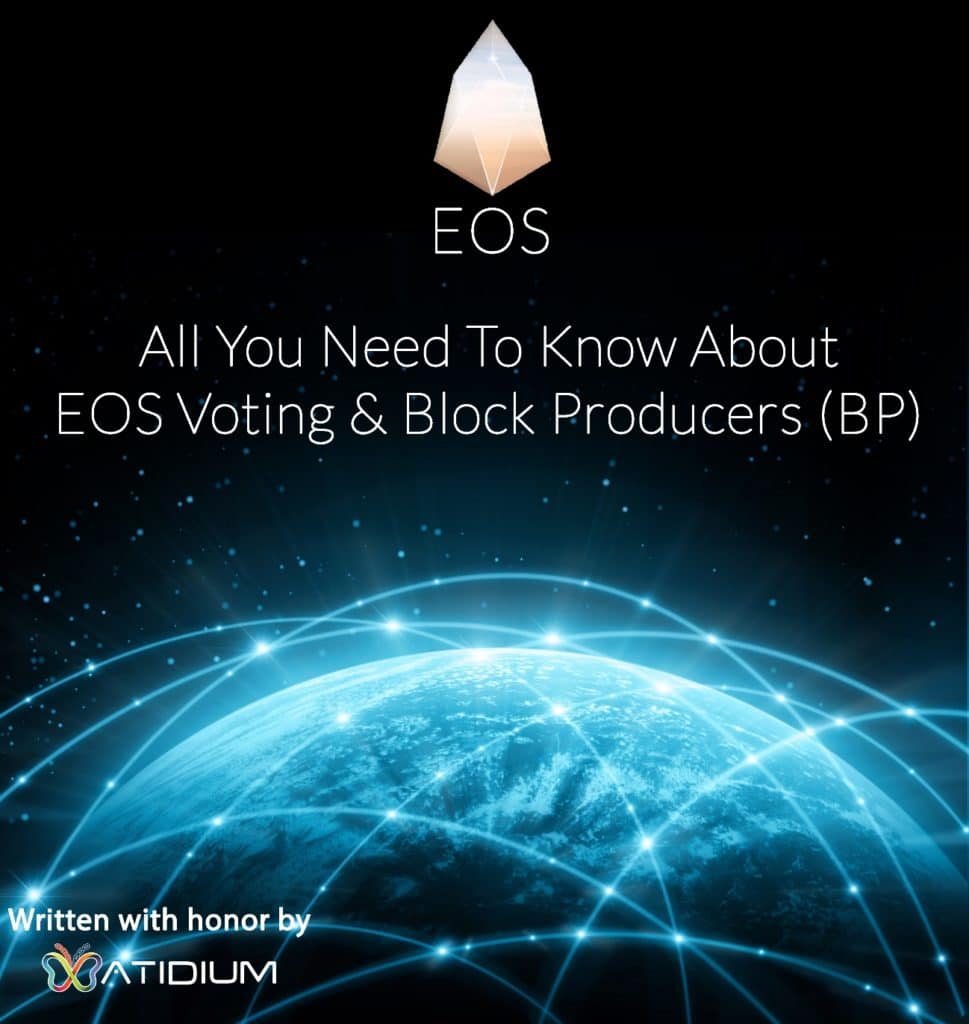 Qestion: What is the cost of voting?
Answer: Voting is free.
Q: Can anyone vote?
A: Anyone who has at least one registered EOS token can vote.
Q: How often do BP's get elected? Is it only a one-time action or done every few years?
A: No, in oppose to centralized usually governmental election, in EOS, voting is always running, the process never ends, the votes can be and will be changing every two minutes to make sure that the set of Block Producers who are active is always getting upgraded in quality. Means BP's will have to keep contributing to the community and add value in order to keep getting votes; and remember standby BP's are waiting to prove themselves too. You can always decide on a different BP, you can do it as many times as you want, the total number of active BP's is 21.
Q: What happens to my EOS tokens when I vote?
A: Each time you vote you reserve EOS tokens for voting, while your vote is active your EOS tokens are Staked. You can always unstake your EOS tokens and to be able to interact with them, after you choose to unstake it will take for your EOS token 3 days to become available.
Q: What BP should I choose?
A: It is recommended to vote for Block Producers from different locations and of course a BP that you feel that is transparent enough for you with their future plans and ideology, their hardware is a very important factor to consider, DApps support and contributing some of the earnings to keep minimal or 0 fees for the user. In the future the EOS community needs will probably grow as well as BP's innovative contributions.
Great Video - How To Vote For EOS BPs
Q: How do I find information on BP's and BP Candidates?
A: You can use the website developed for this purpose by EOS Go.
Q: How to vote?
A: There is a great article on Steemit that lists few of the options that are already available and the benefits of each option. There are also quite a few other voting tools, such as ones created by Greymass, tokenika and few other bp candidates. One of the officially supported method is via the "Scatter" developed by Nathan James.
Q: Where can I see and get updates about the election progress?
A: Currently, few BP candidates, have a page on their website that displays what percentage of the tokens have voted so far. BP candidates such as EOS Authority, EOSphere and more.
Q: How long are my votes good for?
A: Votes have a half-life of a full year and this is calculated by week count and not by days. After 13 weeks, votes would lose power and will be worth on as 80% of their original voting power. Voting is not a one-time, vote & forget process and has to be maintained in order to keep good BP's active.
Q: What will Block Producers be paid?
A: Active Block Producers, meaning the BP's that in the top 21 of the BP list will earn about 636 EOS tokens per day based on current inflation (13,367.2/21).
Q: How much will the rest of Block Producer Candidates will be paid?
A: The rest of the BP Candidates will be on standby mode and can make effort and attract communities to vote for them. They will still be in charge of some tasks in the EOS network. (We strongly recommended, for security issues, that API Full Nodes will not be on the same computer as Producer Nodes but a completely separate one. 
* Standby Block Producers who have more than 0.49% of the total weight of votes, considering even one day will receive 100 EOS per day, and that is a minimum reward for their operation. For example, for the launch of EOS 15% voting weight had to be casted first, so in mainnet launch 0.49% of 150M was 735,000 votes. 
Q: Where can I get information about projects?
A: There are already really nice websites such as airdropsforeos, EOSindex, EOSDrops and more.
 Written with honor by Atidium
Join our Telegram channel to get the last updates
Kindly go to setting page and check the option "Place them manually"